About Us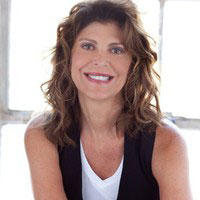 Valerie Gobos heads up Gobos Film & Entertainment (GFE) with a lifetime of experience in the arts, servicing and collaborating with the advertising industry, and creating films, series, and all types of content for entertainment.
She feels fortunate to be in this business that allows her to create and work with talented, award-winning individuals and companies throughout the world.
In FILM & TELEVISION, Valerie collaborates with brilliant writers, thinkers, dreamers, and filmmakers around the globe.
GFE helps to develop, create, produce, and ignite independent films, series, and exciting documentaries.
And in ADVERTISING, Valerie has become a liaison between the ad industry and the production and post-production community.
Her keen eye, knowledge, insight, and sales ability enables her to bring the right synergy of people and projects together, resulting in successful and effective branding.
Valerie and her colleagues produce tv commercials, viral videos, branded content for social media, radio, print, digital, out-of-home advertising and live events, working with wonderful production and post-production companies, directors, photographers, artists, producers and crews for the general, Hispanic, cross cultural, and global markets.
Regardless of the creative approach and budget parameter of each campaign, GFE can find the perfect solution.
Gobos Film & Entertainment: Creating Brilliance with No Boundaries.
See Valerie Gobos' Feature In Voyage Chicago Magazine
Today we'd like to introduce you to Valerie Gobos.
So, before we jump into specific questions about the business, why don't you give us some details about you and your story.
What a journey and fun ride this has been, and still is!
I began my career as an aspiring Actress, Singer, Dancer, Model and worked steadily in the 80's and '90's, and then realized that I enjoyed being behind the camera, versus in front of it.
READ MORE: http://voyagechicago.com/interview/meet-valerie-gobos-gobos-film-entertainment-downtown-chicago/