In Development | Scripted
We have many exciting scripted and non scripted films, television series and live theatre projects in development, and we are always looking for more great stories to tell. From Biopics, Comedy, Action, Mystery, Thrillers, True Crime, Family Adventure, Animated Films, Super Hero's, Sitcoms, to Period Pieces. If the story is good, we want to tell it.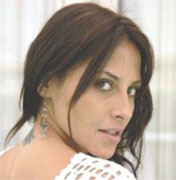 ACTION ROMANCE ADVENTURE | FEATURE OR LIMITED SERIES
Borders of the Heart
Screenplay written by Ruth L. Ratny
A timely cross culture romantic adventure of Elena, a young Mexican woman who leaves Mexico with her young daughter, risking their lives to dangerously cross over the US border in search of her husband who abandoned them, and is living the good life in America. It is what transpires on her journey that changes Elena's life, and despite the challenge, she makes it to Chicago to confront her husband.
– Synopsis and screenplay available.
---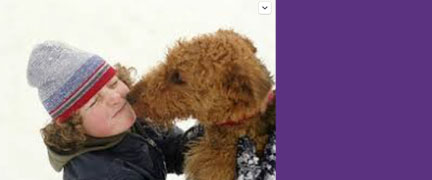 FAMILY ADVENTURE | FEATURE or SERIES
PATCH
Screenplay Written By Author Clark Malcolm Greene
A truly wonderful family- adventure about a young boy and his dog, based on Clark Greene's memoir Dog is God Spelled Backwards: Backwards: http://www.dogisgodspelledbackwards.com
Three and a half year old Clark was ecstatic when his parents bought the family an Airedale puppy, and he and his faithful, new best friend bonded immediately. Sharing adventures while growing up in Michigan until the sad day that Patch got older and passed on.
· Perfect for a film or series, 3D sequences, live action, and, or animation, and we own the trademark Dog is God Spelled Backwards for merchandising.
· Screenplay available.
---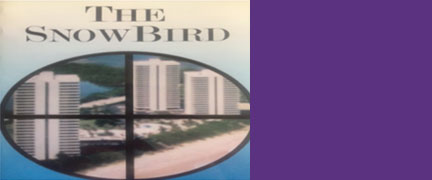 MYSTERY THRILLER | FEATURE or SERIES
THE SNOW BIRD
Screenplay & Book Written By Tony Meola
Head strong and beautiful Prudence McCarthy, the first woman ever to be elected District Attorney in Boston, bites off more than she can chew when she decides to leave Boston and head to Palm Beach Florida to attack the Colombian drug lords and their billion dollar cartels head on.
Meeting and befriending Ben Shelby living in the same building, he's ex New York City cop and detective who won the Lottery for ten million, enabling him to leave the world of New York City crime, and head to Florida to enjoy life.
This dramatic story keeps you guessing with cleaver twists and turns until its ever so shocking surprise Hitchcock-type ending.
Screenplay and book available.
---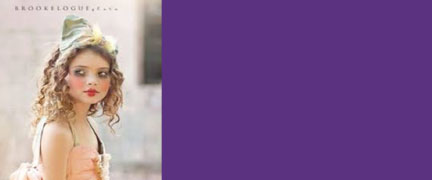 1920'S PERIOD PIECE | FEATURE or LIMITED SERIES
Gypsy's Way
Screenplay Written By Maximilian Berle
Chicago 1929, Natascha Vardi-Templeton, (aka Nat), was born into a circus family in 1899 and trained at a young age in the exciting discipline of the circus.
Orphaned at 14, her nanny, African American Ya Ya Washington, ' adopted her ' and continued her circus training alone.
In the circus Nat struck up a friendship with Ming, a young Chinese immigrant, and they developed acts that they performed each summer in Chicago.
In order to make money, they also have other jobs, Ming most often working at the slaughterhouses.
In the summer of 1929, Nat, Ming and YaYa took in an adolescent, ill- treated boy, into the Gypsy trailers on Vernon Avenue.
In the howling of the first third of a century, it is both terrible and prodigious.
This moving story is about the relationship of friends, and their passions for life in a simple world.
Shot in 3D and Sequel to follow.
· Screenplay available
---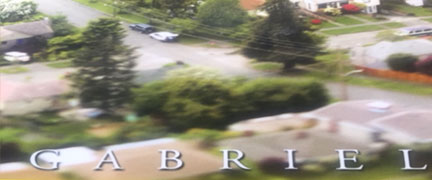 COMEDIC SITCOM
GABRIEL
Based on the book When Sex Becomes a Weapon in the Relationship.
Gabriel and Sophia, an Immigrant couple, he Palestinian and she Polish, from two very different worlds, meet, marry and migrate to the suburbs of Chicago.
They have six children, they work hard, and make many sacrifices to do what is right for their kids.
The couple loves and cares for each other, but the only thing missing is sex and the physical intimacy in their relationship, which than openly causes friction and loss in their lives.
Gabriel owns a local Convenience Store and is always smiling, lovable, generous, kind, funny and easygoing.
Sophia is a good mother and housewife, quiet, conservative and with no sense of humor.
This entertaining, funny and colorful sitcom-esque story is enriched by the eclectic and comical family members, the store's employees, and the colorful customers that regularly frequent the store..
Tempted by other women, the frustrated and sex driven Gabriel is hoping that his story can help other couples realize the importance of intimacy in their relationships in order to help them remain together.
Book available