In Development | Television

TELEVISION SERIES
HEALEY
written by Steven Donaldson
Richard Healey is a black actor, ex professional soccer player from England, living in Los Angeles in hopes of becoming a Hollywood star. Healey uses his muscle and brains to pay the bills working as a bodyguard to the rich and famous ( real life celebrities will play themselves), while Healey is waiting for his big break. Each week is a mix of action and ambition as we follow Healey's adventures on the glamorous and not so glamorous sides of Tinsel town.
Reaching for the stars in every sense of the word, the focus is on Healey as we see him protecting clients by any means necessary, tangling with bad guys, and trying to make his own Hollywood dreams come true. Among which may be a romantic reunion with his ex-wife Dianne to whom Healey still has feelings for.
A regular guy in an extraordinary world of fame and glamour.
*Pilot and Series Bible available
---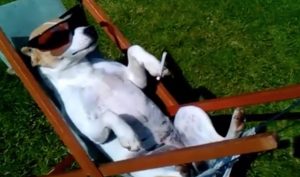 REALITY TV SHOW AND/OR DOCUMENTARY
DOG IS GOD SPELLED BACKWARDS
This America's Funniest Videos type reality tv show will have a host, and show clips of amazing and surprising dog stories and events. The funny, sad, touching, and unbelievable videos will confirm just how smart and human like Dogs are, and the unconditional love that dog's and humans have for each other.
If there truly is a God, did he or she give us dogs to be here for us in a physical form, mirror ourselves, and take care of us emotionally and physically?… There is no coincidence that Dog is God Spelled Backwards.
· Owners of the trademark of Dog is God Spelled Backwards for merchandising.
· View sizzle reel: https://vimeo.com/album/4711390/video/235606201
---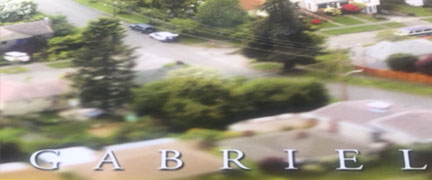 COMEDIC SITCOM
GABRIEL
Based on the book When Sex Becomes a Weapon in the Relationship.
Gabriel and Sophia, an Immigrant couple, he Palestinian and she Polish, from two very different worlds, meet, marry and migrate to the suburbs of Chicago.
They have six children, they work hard, and make many sacrifices to do what is right for their kids.
The couple loves and cares for each other, but the only thing missing is sex and the physical intimacy in their relationship, which than openly causes friction and loss in their lives.
Gabriel owns a local Convenience Store and is always smiling, lovable, generous, kind, funny and easygoing.
Sophia is a good mother and housewife, quiet, conservative and with no sense of humor.
This entertaining, funny and colorful sitcom-esque story is enriched by the eclectic and comical family members, the store's employees, and the colorful customers that regularly frequent the store..
Tempted by other women, the frustrated and sex driven Gabriel is hoping that his story can help other couples realize the importance of intimacy in their relationships in order to help them remain together.
*Book available