In Development | True Crime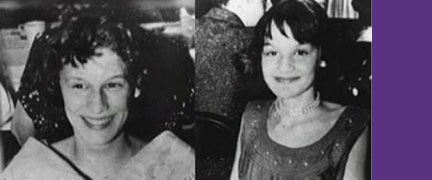 TRUE STORY | UNSOLVED MYSTERY | FEATURE OR LIMITED SERIES
MURDER GONE COLD, THE MYSTERY OF THE GRIMES SISTERS
Book Written By Tamara Shaffer
In 1956, three days after Christmas, two Chicago girls, Barbara Grimes, fifteen, and her thirteen-year-old sister Patricia, left home to see Love Me Tender, the first movie starring the heartthrob of the day, Elvis Presley. They never made it home, intercepted somewhere between the Brighton Theater and their house on South Damen Avenue. Twenty-six days later, following a series of bizarre reports of sightings far and wide, they were found dead on a road southwest of the city, their bodies frozen and marked by rodents. While Chicago residents reeled with shock and parents tightened reins on their children, a full-scale investigation ensued, but a fresh snowfall at the death site and disputes over jurisdictional authority marred its progress from the start. In the end, no one was ever brought to trial. Over the years, this case has been the subject of heated debate and speculation and even of psychic visitings. After nearly sixty years, no one really knows what happened to the Grimes sisters—where, why, or even how they died—but now there are those from the neighborhood who have their strong theories, they are ready to talk , and they want to see this open case closed.
The Grime Sisters | The Theorem Factory
WGN Films: https://vimeo.com/778539574/93d764753d
Facebook: Help Solve the Grimes Sister's Murder: https://www.facebook.com/groups/GrimesSisters/
*Book available
---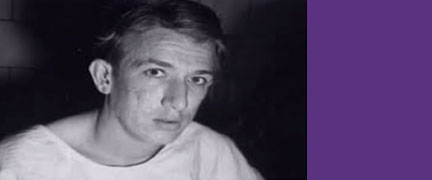 DRAMATIC TRUE STORY | THRILLER | FEATURE OR LIMITED SERIES
BORN TO RAISE HELL, THE UNTOLD STORY OF RICHARD SPECK
Book Written By Jack Altman & Marvin Ziporyn, M.D.
A true Story about Richard Speck, written by the Psychiatrist who analyzed him after the murders of eight student nurses.
And:
CRIME OF THE CENTURY
RICHARD SPECK AND THE MURDERS THAT SHOCKED A NATION
BOOK WRITTEN BY DENNIS L. BREO & WILLIAM J. MARTIN
The Story of Speck, written by Martin the prosecutor who put Speck behind bars for life, and Breo the journalist who covered the crime.
July 14, 1966, in a sedately middleclass neighborhood, a knock was heard on door of one of the three nurses residences and Corazon Amurao, a 23 year old Filipino exchange nurse answered the door. A young white man was carrying a small black gun and a knife, " I'm not going to hurt you " he said, " I'm only going to tie you up and I need your money to get to New Orleans ". That man was Richard Speck and before the night was over, he unfortunately murdered eight student nurses in what Chicago police described as " the crime of the century:. Amurao was the only nurse who lived. https://en.wikipedia.org/wiki/Richard_Speck
During the six months in prison while waiting trial, Speck was interviewed twice weekly by Dr. Marvin Ziporyn, the Cook County Jail Psychiatrist, who won Specks confidence and authorized him to write this book. Born to Raise Hell, the words of the tattoo on Richard Speck's arm. This story will attempt to go beyond the sensationalism of the crime, and attempt to understand the mind of this violent , disturbed man. A&E: https://www.dailymotion.com/video/x1dmtyt
*Both books are available
---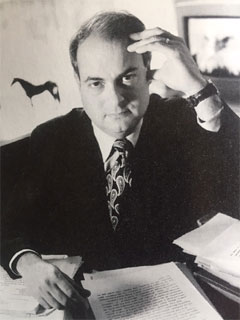 TRUE STORY | ACTION THRILLER MYSTERY | FEATURE OR LIMITED SERIES
 HOT BLOOD
Book written by Ken Englade
The disappearance of fabulously rich Chicago candy heiress Helen Brach and the suspicious deaths of a string of champion racehorses are linked in a celebrated scandal that has reverberated through every level of the glamorous enclaves of thoroughbred horse breeding.
Hot Blood is a story about greed and horse killings while trying to frame gigolo Richard Bailey for conning and romancing wealthy women out of huge sums of money, and strategically pinning him with the unsolved disappearance of Brach, in order to put him behind bars.
Englade takes us step by step through the legal system and years of investigation with Assistant US Attorney Steve Miller and his three-man crew of investigators, trying to put the pieces together to stop the corruption and help solve the Brach case.
They can not solve this mysterious crime, but they help to bring other events into focus that can make your skin crawl!
Hot Blood relates to two stories. One examines the unscrupulous practices of dishonest horsemen in Chicago; the other scrutinizes the widespread and highly illegal agenda followed by prominent horse owners and trainers far from the Windy City, specifically from New England to Florida and back.
Los Angeles Times, July 28, 1994:
*Book available
---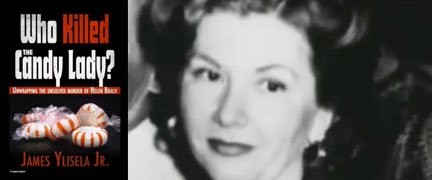 TRUE STORY | ACTION THRILLER UNSOLVED MYSTERY | FEATURE OR LIMITED SERIES
 WHO KILLED THE CANDY LADY? THE UNSOLVED DISAPPEARANCE OF HELEN BRACH.
Book written by James Yisela
Who Killed the Candy Lady is based on the true story of the late candy heiress Helen Brach, who got involved with the shady Chicago horse mafia, disappeared in 1977, and her body was never found. Ylisela, a Chicago Investigative Journalist carefully unwraps two theories of Helen Brach's demise, as accused and charged Richard Bailey now 89 years was recently released from jail after serving a 30 year sentence for defrauding her.:
ABC segment with Richard Bailey, 10/3/19: https://abc7chicago.com/only-person-ever-sentenced-in-murder-of-candy-lady-helen-brach-talks-to-i-team/5589934/
Helen Brach: https://en.wikipedia.org/wiki/Helen_Brach
*Series Pilot, synopsis, and book available
View the sizzle: https://vimeo.com/album/4711390/video/170890363
---

TRUE STORY | ACTION THRILLER | FEATURE OR LIMITED SERIES
THE JAYNE GANG
The Jayne Gang story is created by author and Chicago historian Richard Lindberg: http://www.richardlindberg.net , co author of Shattered Sense of Innocence.

Early 1950's in the suburbs north of Chicago, stepbrothers Silas and George Jayne were self-made millionaires who owned purebred horses for high stakes, and battled each other where one had the other killed. In the annals of true crime, the Jayne feud is among the most bizarre and violent on record. It is a story punctuated by glamorous show horses, sinister sibling threats, swindles perpetrated against the wealthy and unsuspecting; "lonely hearts" cheat, the disappearance of candy heiress Helen Vorhees Brach https://en.wikipedia.org/wiki/Helen_Brach, the rape and murders of the young Schuessler- Peterson boys https://gizmodo.com/the-hideous-chicago-triple-child-murder-that-was-finall-1728039519 , the unsolved murders of the Grimes Sisters, https://theoremfact.wordpress.com/2017/05/31/the-grimes-sisters/

bombings, arson, corruption, and crimes spanning five decades.
ABC segment with Richard Bailey, 10/3/19: https://abc7chicago.com/only-person-ever-sentenced-in-murder-of-candy-lady-helen-brach-talks-to-i-team/5589934/
A recent CBS news segment on the Grimes Sister's murder: Jan 22, 2018: http://chicago.cbslocal.com/2018/01/22/grimes-sisters-murder/
The Jayne Gang concept is in development and Who Killed the Candy Lady, Hot Blood, Shattered Sense of Innocence, and Murder Gone Cold books are available.
All of these stories are tied together for the making of a thrilling feature or limited series.
*Books available