In Development | Biopics

BIO PIC | FEATURE FILM
THE MILLION DOLLAR MERMAID
Screenplay by Victor Bardack and Edward Michael Bell, based on the New York Times Best-Selling Autobiography, " The Million Dollar Mermaid " by Esther Williams
A champion athlete turned movie star -the 'girl next door' who had everything!… almost …
The compelling story of the late Swimming Champion and Mega Hollywood Movie Star Esther Williams.
A woman's fight to succeed in a world predominantly run by men, and the odds were stacked against her.
Despite so many challenges, the champion, movie star, author and businesswoman prevailed, paving the way for future generations of women.
Esther Williams showed the world what it takes to cross the "finish line" in first place.
* Screenplay available
View the sizzle reel: https://vimeo.com/722315673
---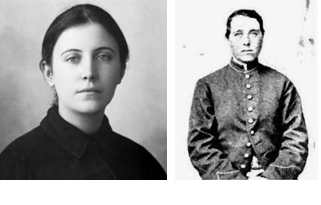 BIO PIC | FEATURE FILM OR LIMITED SERIES
My Last Skirt
PRODUCERS ARNY GRANAT, DARIO DEAK & VALERIE GOBOS
True story based on the award winning novel 'My Last Skirt' written by Lynda Durrant.
Young Jennie Hodgers realizes as an orphan child that dressing like a boy could give her what she needs. She continues to do so until she crosses the point of no return, while the woman inside her yearns to love a man.
The year is 1861. American Civil War is raging. Jennie goes on to enlist into the Union Army as a man, faking both her gender and her age of requirement. She/he fought 40 battles, becoming the bravest soldier in her company.
This is the true story of Jennie Hodgers aka Albert Cashier, the only decorated US Civil War veteran of record to earn a military pension while committing a fraud. She lives out her incredibly, unbelievable life in secret, as a character she created.
Screenplay written by Stephanie Sanditz
Variety 10/11/22 : https://variety.com/2022/film/news/my-last-skirt-book-movie-adpatation-stephanie-sanditz-1235399822/
View the sizzle reel: https://www.youtube.com/watch?v=1IogpkSKB1s
---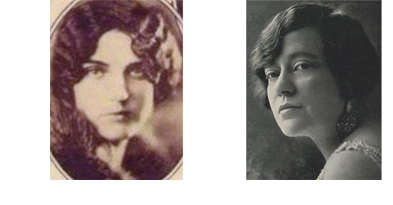 BIO PIC | FEATURE OR LIMITED SERIES
The Corruption of Beauty
Feature or Limited Series written by Bruce Dundore
True story based on the the novel Alienation of Affection written by Robert Hardaway.
Gertrude 'Gertie' Patterson, whom was referred by as 'The Most Beautiful Woman in America' electrified the nation with the salacious and scandalous 1911 murder trial in Denver Colorado, referred to as 'The Trial of the Century' for killing her abusive husband.
This is more than just a murder trial, it is a story of class, sex, rumors, lies, murder and money as beauty affects belief and truth.
Alice Rohe, a talented, idealistic, sharp-tongued reporter for the Denver Post begs to cover the trial and becomes the confidant to Gertie, the seductive, manipulative Beauty, being torn in her desire to represent this woman as a poster child for women's rights, with the possibility that this woman is guilty as hell for killing her husband to protect her income from her wealthy benefactor/lover.
*Screenplay and Series Bible available
---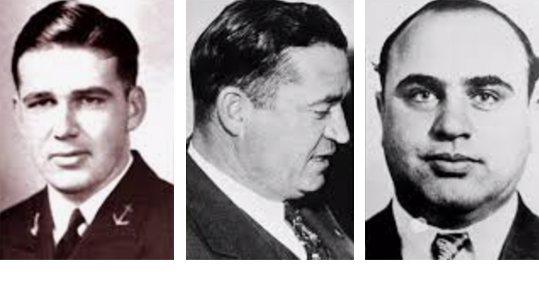 TRUE STORY | MOB | ACTION | THRILLER | WAR
The O'Hares
Screenplay written by Eric Pratt
A soft side of the Mob based on the true story of EJ O'HARE an ex-con, St. Louis dog track owner who is deeply concerned that his pudgy, lazy son, BUTCH, won't ever amount to anything.
EJ is forced to move his family from St. Louis to Chicago and forms an unlikely alliance with AL CAPONE. Their partnership takes a dangerous turn when EJ risks his life to make a deal with the Feds becoming an undercover informant to ensure that his son Butch can be accepted into the US Naval Academy. After EJ O'Hare's murder, Butch grows up to become an ace fighter pilot in the Pacific and the first American to receive the Congressional Medal of Honor during World War II. Butch would eventually become the namesake of Chicago's O'Hare Airport.
*Screenplay available, as well as scripts for a Limited Series
---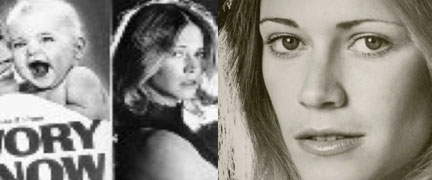 BIO PIC | FEATURE | DOCUMENTARY OR LIMITED SERIES
Marilyn Chambers, My Story
Autobiography Written By Marilyn Chambers
The life of Marilyn Briggs, aka the Ivory Snow Girl, the girl next door, cheerleader, gymnast, Jr. Olympic diver, from a nice middle-class family in Westport Connecticut, tells her story.
At eighteen, after landing an acting role in the Barbra Streisand film The Owl & The Pussy Cat, she left home and went to Los Angeles to promote the film and pursue her career.
While trying to land other acting and modeling jobs, Marilyn was appalled by the Hollywood casting couch, so she went to San Francisco to rid the Hollywood scene and eventually made the choice to choose who she wanted to have sex with, and under her own terms by becoming Marilyn Chambers, a world renown Adult Film Star, during the decadent Sexual Revolution of the 1970's. Now famous, she tries to cross back over to mainstream acting, but it could not happened and there was no turning back.
The Sanfranciscan, " The Girl on the Soapbox " 9/18/22: https://thesanfranciscanmagazine.com/the-girl-on-the-soapbox/
*Books available: Marilyn Chambers 'My Story' and 'Xaviera Meets Marilyn Chambers': https://bearmanor-bare.myshopify.com/search?q=marilyn+chambrs&options%5Bprefix%5D=last
View the sizzle reel narrated by Marilyn Chambers: https://vimeo.com/album/4711390/video/27882428
---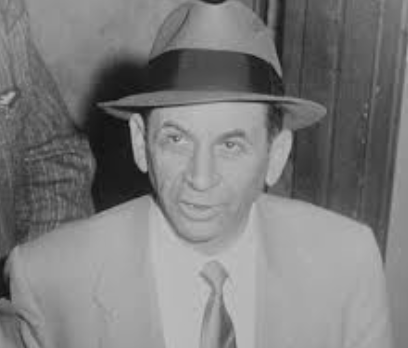 LIMITED SERIES | BIOPIC
MEYER LANSKY'S DIARY
The incredible true stories of Meyer Lansky, known as the ' Mob's Accountant ', and Chairman of the Board of both the National Crime Syndicate and Murder, Inc., will tell his story in a limited series by Meyer Lansky himself, through his lost diaries recovered after his death by his granddaughter when cleaning out Lansky's apartment.
We have 4 never seen before spiral notebooks written by Lansky, and Academy Award nominated screenwriter Nick Pileggi attached as Script Supervisor.
*Pages of the diary, and a pitch deck for the series are available
---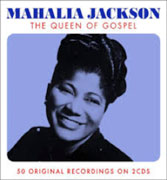 BIOPIC | FEATURE OR LIMITED SERIES | MUSICAL THEATRE
Mahalia: The life story of the late Mahalia Jackson.
Mahalia broke through the racial boundaries of the 50s and 60s and forged a mainstream following that opened doors for gifted women of color in generations to follow. From scrubbing floors to becoming The Queen of Gospel, she was a legendary singer-celebrity and political advocate. Mahalia was the Oprah of her Day, described by Harry Belafonte as "the most powerful black woman in the United States." She recorded thirty albums during her career, including dozens of gold records, selling millions.
https://en.wikipedia.org/wiki/Mahalia_Jackson
*Synopsis and screenplay available
---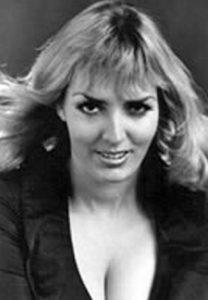 BIO PIC | LIMITED SERIES | MUSICAL THEATRE
Xaviera Hollander & The Happy Hooker
Books written by Xaviera Hollander
GFE presents the story about Xaviera Hollander, the former Dutch call girl, madam and author of The Happy Hooker and many other published non fiction and fiction books.
The 1975 Happy Hooker biographical comedy feature film was directed by Nicholas Sgarro and stared Lynn Redgrave, based on Xaviera's best- selling memoire.
The Happy Hooker: https://en.wikipedia.org/wiki/The_Happy_Hooker
About Xaviera: https://www.xavierahollander.com/happy-hooker/about-xaviera.html
1975 Cannon Films Countdown # 7 – The Happy Hooker – The Loose Cannons: https://www.youtube.com/watch?v=6DHAm-6hn7k
1980 Happy Hooker Goes Hollywood trailer: https://www.youtube.com/watch?v=cTZywV9GCG8
---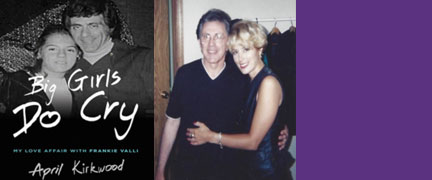 BIO PIC | FILM | LIMITED SERIES | AND/OR MUSICAL
APRIL KIRKWOOD: BIG GIRLS DO CRY AND WORKING MY WAY BACK TO ME
Books By Author, Counselor, Key Note Speaker April Kirkwood.
April Kirkwood tells her "Me Too" story about being an innocent young girl, growing up in Ohio, from a typical dysfunctional yet loving family, and her three decade affair with singer Frankie Valli. They met when she was a mere six years old, going with her family to see him perform, and when she turned sixteen he selfishly seduced her in his hotel room. She thought it was love, and if she hung in there she could be the next Mrs. Valli. But, Frankie was already married, had a daughter April's age, and he had no intention of marrying her. Regardless, April was hopeful and waited. This is a story of a young girl falling for a man using his celebrity status to get what he wants, regardless of the consequences. And how our childhoods are full of choices and the imprinting that we live with while trying to break free.
Follow April Kirkwood: http://aprilkirkwood.com
*Books available
VIEW SIZZLE REELS
Big Girls Do Cry: https://vimeo.com/album/4711390/video/182717406
Working My Way Back to Me: https://www.youtube.com/watch?v=1kERmc7sUzY&feature=youtu.be
---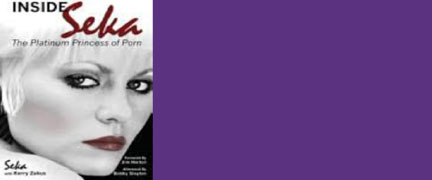 BIO PIC | FEATURE OR LIMITED SERIES
SEKA: BASED ON THE BIOGRAPHY INSIDE SEKA
Written By Seka
It is 1961 in the mountains of Virginia, and an 8 year old little girl named Dorothiea, comes home from school one day to eventually realize days later, that her mother moved out to be with her new boyfriend and took the little girl's brother and sister with her, leaving her behind to fend for herself. Two weeks pass, home alone, she continued to go to and from school, not mentioning this to anyone, frightened of the dark, she sleeps on the couch with the tv on, hoping that her family would return.
Nothing more to eat and realizing that something had to be done, she calls a cab to take her to her grandparent's home and tells them what had happened.
This sets the stage for a compelling story of a young, sweet, smart, beautiful girl, being raised by other members of her family, who will eventually become Seka, The Platinum Princess of Porn.
Each chapter of this book is a compelling scene in this must be written screenplay or series.
Seka: https://en.wikipedia.org/wiki/Seka_(actress)
* Book available
---