In Development | Biopics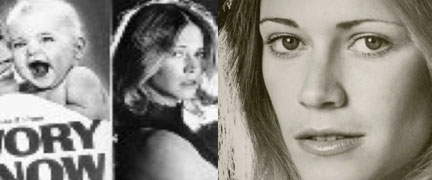 BIO PIC | FEATURE | DOCUMENTARY OR LIMITED SERIES
Marilyn Chambers, My Story
Autobiography Written By Marilyn Chambers
The life of Marilyn Briggs, the Ivory Snow, wholesome girl next door, cheerleader, gymnast, Jr. Olympic diver, from a nice middle-class family in Westport Connecticut, tells her story, how at eighteen, after landing a role in the Barbra Streisand film The Owl & The Pussy Cat, she left home, went to Los Angeles to promote the film, and while trying to land other acting roles, she was appalled by the Hollywood casting couch. So, she went to San Francisco and eventually made the choice to choose who she wanted to have sex, with under her own terms, by becoming Marilyn Chambers, a world renown Adult Film Star, during the decadent Sexual Revolution of the 1970's. Now famous, she tries to cross back over to mainstream acting, but it could not happened, and there was no turning back. https://en.wikipedia.org/wiki/Marilyn_Chamber
Book available: http://bearmanorbare.com/index.php?route=product/product&product_id=74
View the sizzle reel: https://vimeo.com/album/4711390/video/27882428
---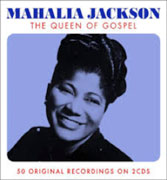 BIOPIC | FEATURE OR LIMITED SERIES | MUSICAL THEATRE
Mahalia: The life story of the late Mahalia Jackson.
Mahalia broke through the racial boundaries of the 50s and 60s and forged a mainstream following that opened doors for gifted women of color in generations to follow. From scrubbing floors to becoming The Queen of Gospel, she was a legendary singer-celebrity and political advocate. Mahalia was the Oprah of her Day, described by Harry Belafonte as "the most powerful black woman in the United States." She recorded thirty albums during her career, including dozens of gold records, selling millions.
https://en.wikipedia.org/wiki/Mahalia_Jackson
* Synopsis and screenplay available.
---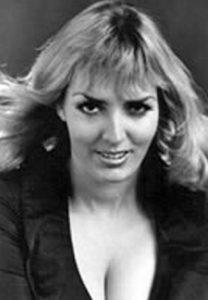 BIO PIC | LIMITED SERIES | MUSICAL THEATRE
Xaviera Hollander & The Happy Hooker
Books written by Xaviera Hollander
GFE presents the story about Xaviera Hollander, the former Dutch call girl, madam and author of The Happy Hooker and many other published non fiction and fiction books.
The 1975 Happy Hooker biographical comedy feature film was directed by Nicholas Sgarro and stared Lynn Redgrave, based on Xaviera's best- selling memoire.
The Happy Hooker: https://en.wikipedia.org/wiki/The_Happy_Hooker
About Xaviera: https://www.xavierahollander.com/happy-hooker/about-xaviera.html
1975 Cannon Films Countdown # 7 – The Happy Hooker – The Loose Cannons: https://www.youtube.com/watchv=6DHAm-6hn7k
1980 Happy Hooker Goes Hollywood trailer: https://www.youtube.com/watch?v=cTZywV9GCG8
---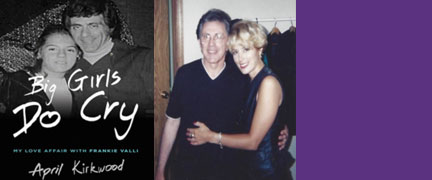 BIO PIC | FILM | LIMITED SERIES | AND/OR MUSICAL
APRIL KIRKWOOD: BIG GIRLS DO CRY AND WORKING MY WAY BACK TO ME
Books By Author, Counselor, Key Note Speaker April Kirkwood.
April Kirkwood tells her "Me Too" story about being an innocent young girl, growing up in Ohio, from a typical dysfunctional yet loving family, and her three decade affair with singer Frankie Valli. They met when she was a mere six years old, going with her family to see him perform, and when she turned sixteen he selfishly seduced her in his hotel room. She thought it was love, and if she hung in there she could be the next Mrs. Valli. But, Frankie was already married, had a daughter April's age, and he had no intention of marrying her. Regardless, April was hopeful and waited. This is a story of a young girl falling for a man using his celebrity status to get what he wants, regardless of the consequences. And how our childhoods are full of choices and the imprinting that we live with while trying to break free.
Follow April Kirkwood: http://aprilkirkwood.com
· Books available.
VIEW SIZZLE REELS
Big Girls Do Cry: https://vimeo.com/album/4711390/video/182717406
Working My Way Back to Me: https://www.youtube.com/watch?v=1kERmc7sUzY&feature=youtu.be
---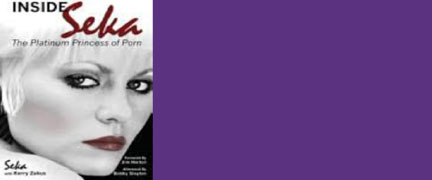 BIO PIC | FEATURE OR LIMITED SERIES
SEKA: BASED ON THE BIOGRAPHY INSIDE SEKA
Written By Seka
It is 1961 in the mountains of Virginia, and an 8 year old little girl named Dorothiea, comes home from school one day to eventually realize days later, that her mother moved out to be with her new boyfriend and took the little girl's brother and sister with her, leaving her behind to fend for herself. Two weeks pass, home alone, she continued to go to and from school, not mentioning this to anyone, frightened of the dark, she sleeps on the couch with the tv on, hoping that her family would return.
Nothing more to eat and realizing that something had to be done, she calls a cab to take her to her grandparent's home and tells them what had happened.
This sets the stage for a compelling story of a young, sweet, smart, beautiful girl, being raised by other members of her family, who will eventually become Seka, The Platinum Princess of Porn.
Each chapter of this book is a compelling scene in this must be written screenplay or series.
Seka: http://en.wikipedia.org/wiki/Seka
Book available.
---